Meet our Instructors
Bryan and Lisa Senn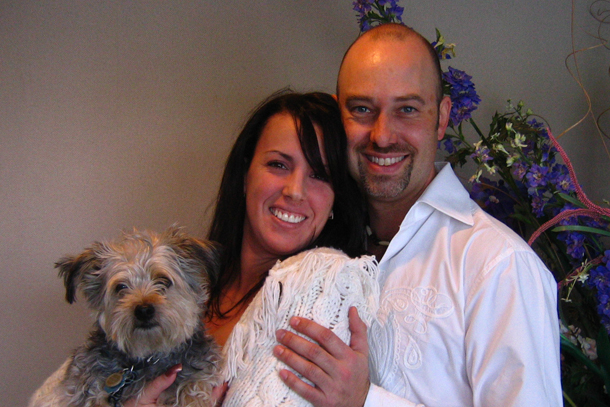 Alberta Ballroom Company is proudly owned and operated by two of Calgary's most decorated instructors. With many accomplishments and accolades to their names and nearly 50 years of combined performance, competition and teaching experience they are perfect for all levels of dancers. Bryan and Lisa Senn excel at providing instruction in ballroom, latin, country and swing both in competitive and social settings.
Lisa Senn teaches dancing all over Calgary, the United States and beyond. She has been teaching dance for the past 20 years. Lisa's competitive dance record includes:
4 time undefeated UCWDC Masters Country Dance Professional World Champion
2 time undefeated UCWDC Open Professional World Champion
2 time TNN [televised] Country Dance Invitational Champion
Lisa is a certified UCWDC Masters Level Judge. She was ranked 4th in the Canadian Ten Dance Championships and danced in the top 100 at the world famous Blackpool Dance Festival. She was also a top Canadian competitor in American Style Ballroom and on the West Coast Swing circuit.
In addition to her competitive acheivements, Lisa toured the U.S. and Japan for three years with the Broadway show "Swing" as a principle dancer. She also directed "Swing" in an off Broadway dinner theater in Connecticut and was nominated for a Tony Award for best director. You can also catch her appearance in the movies, Shall We Dance starring Richard Gere and Brokeback Mountain starring Jake Gyllenhaal and Heath Ledger.
Bryan Senn has been teaching International Style Standard and Latin and American Smooth and Rhythm for over 30 years. He provides coaching to professional and amateur couples and trains dance instructors all over North America. He is a Canadian Dancesport Federation member as well as a UCWDC certified judge.
Bryan's competitive career consists of winning the Rising Star divisions at: La Classique Du Quebec, San Francisco Open, Challenge of Champions and the Southwest Regional Dance Championships. For three years he was a semi-finalist in the Open Divisions and a finalist in the Rising Star Divisions of the Ohio Star Ball and the United States Dancesport Championships, which are two of North America's most prestigious competitions.
With the help of his fabulous students, Bryan also currently holds the title of Top Teacher at the Calgary Open Dancesport Competition. He has earned the Top Teacher title for three years in a row! His passion and love for dance is something that truly needs to be experienced.