Ballroom Dance Instruction
Professional, Experienced, Fun!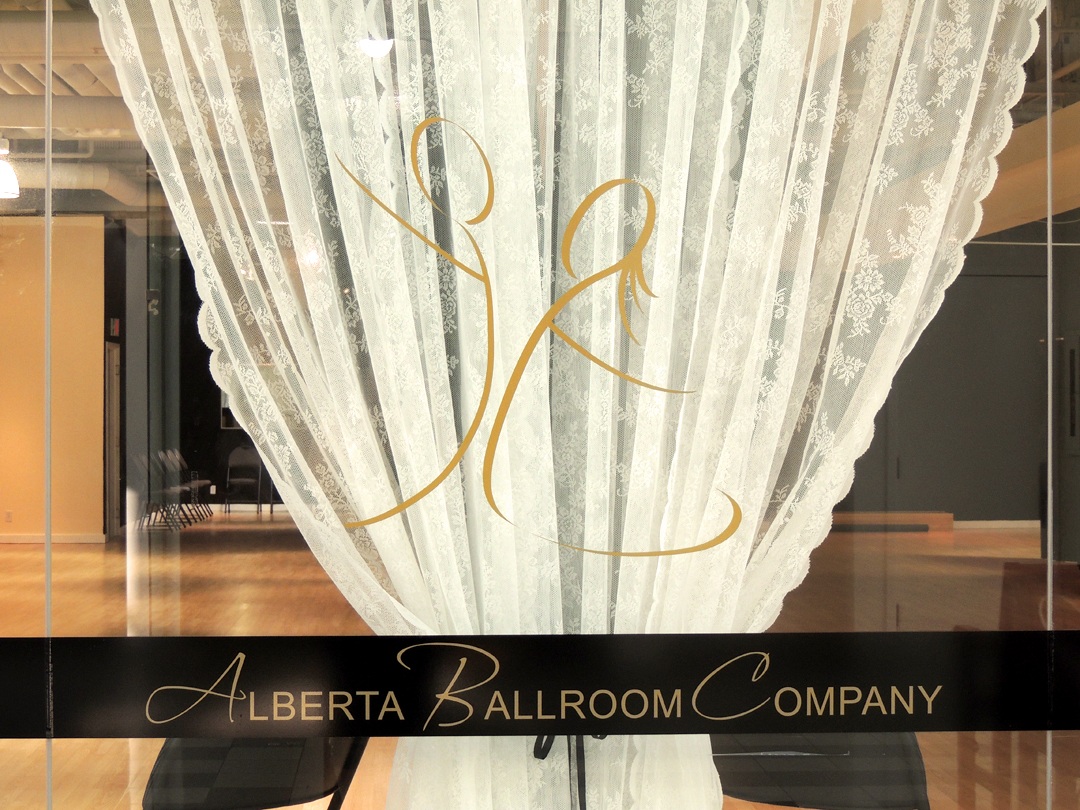 Alberta Ballroom Company provides a learning environment and experience that is unique, fun and exciting. Our focus is on fostering the love of social dancing while providing high level instruction and coaching for all levels of dancers.
Located inside Northland Village Mall, Alberta Ballroom Company is here to help you achieve your short term and long term dancing goals. Whether you are getting ready for that special walk down the aisle or preparing for the next competition, or just want to be a better you, our expert instructors, with years of experience, will make sure you are ready. With almost 6000 square feet of dance space, there is plenty of room to stretch your legs. Let Alberta Ballroom Company be your gateway to both the classic standards of social dance, as well as bring you up to date with the most current techniques and styles.
Getting started with Dance Lessons is easy!!!
Introductory (Beginner) first time package single or couple
Wedding Couple
Group lessons
Kids Programs
Call 587-231-1865 now to find out how we can help you make the most of your Dance Lessons! We are ready to help you get started!
Address: #270, 5111 Northland Drive NW. (Located in Northland Village Mall between Best Buy and GoodLife Fitness)
Call: 587-231-1865
Great Packages Available
Introductory (Beginner) first time package for singles or couples
$160.00 for a single OR $203.00 for a couple (Value of $225 for single and $290 for couple SAVINGS of 30%)
Designed to introduce you to a few dance styles to see what suits your style
Includes:
4 - ½ hour private (one-on-one) lessons
4 week beginner group lesson
Friday drop-in class with practice dance after
Call 587-231-1865 and we will guide you through the easy process of getting you started with your dance lessons!
Wedding couples
Designed for couples preparing for their first dance. We offer several different options for your Wedding Day.
Private dance lessons just for Bride and Groom
Bride and Groom PLUS Parents (small group max people 6)
Bride and Groom Flash Mob (larger group)
Call 587-231-1865 to chat with one of our specialists that can cater to your specific wedding wishes.
Group Classes- $55.00 per person for 4 weeks of classes
Designed for the social dancer wanting to try lots of different dances.
Good for singles AND couples.
Check out the Calendar page for already scheduled classes or Call 587-231-1865 to register for your group lessons today!
Looking to save a little bit of money? Call us today to see what kinds of discounts we offer for different packages.
Kids Programs
Designed to get your kids introduced into the fun world of Ballroom Dancing!
Fun filled classes
Learning great cooperation skills
Stretching and Body movement skills
Energetic classes
NO PARTNER NEEDED
Call 587-231-1865 to find out how to get your kids into Ballroom Dancing!